First topic message reminder :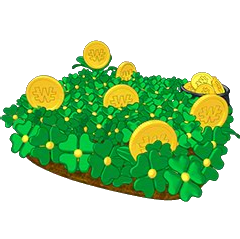 It's spring again! To celebrate, WWN will be awarding three codes: a Shamrock Dragon (1st place), a Leprechaun Shamrock Patch (2nd place), and a Snowman Figurine (3rd place).

To enter the contest, reply to this topic with a poem about spring or St. Patrick's Day. If you were on the old blog, I did this last year. It can be any rhythm and any rhyme scheme, but it must be about either spring or St. Patrick's Day.
All entries must be received by April 15, 2011, at 11:59 PM. Any entries after this date will not be considered. Entries will be judged by creativity and style. Entries must be the original work of the entrant.

P.S. If you're wondering why I included a snowman for a spring contest, it's because spring is when snowmen melt.


Good luck, and have fun! I can't wait to read your poems!


Last edited by hoodedwarbler12 on Sat 09 Apr 2011, 8:59 am; edited 4 times in total

hoodedwarbler12

Founder
Wacky's Webkinz Newz