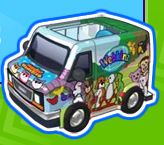 The results are in! This was an extremely hard contest to judge because everyone's entries were so great! I found what I think are the best three of all your great entries:

1st Place goes to pandapuddin!



They will receive a Webkinz Afghan Hound code!

2nd Place goes to Emma8432!


She will receive a 2010 Touring Van code!

3rd Place goes to Googles!


He will receive 3 bonus SPREE rolls!

Congratulations winners, and great job everyone!



Last edited by hoodedwarbler12 on Thu 14 Jul 2011, 8:17 pm; edited 8 times in total

hoodedwarbler12

Founder
Wacky's Webkinz Newz